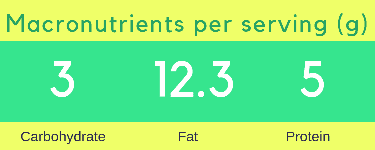 This post may contain affiliate links. As an Amazon Associate I earn from qualifying purchases.
Need a keto-friendly grocery list? Grab your FREE Keto Foods Cabinet Cheatsheet!
Keto Danish for Breakfast
I'm sitting down to write this immediately after dropping my cutelings off at school. That's what I'm calling them now. If you're a mom or an aunt or a grandmother or just have cutelings in your life, you know these words just come out.
You don't really get to have control over the pet names that bubble up from whatever weird place they come from along with that feeling.
No matter how old your cutelings get, that omigoodness they're so adorable! feeling just comes. I have a friend who calls hers "kidlings" and a sister-in-law who calls hers "peanut." 
Related: Sugar Free Christmas Candy to make and buy
I started out calling my kids chickens, actually. I'll let you guess how much they liked that. Don't ask me where it came from. (Chicks? Offspring of poultry? ⇒ Chickens? No clue.)
Maybe it's one of those things my mom did and it got passed down without me realizing where it came from. Remind me to call my mom later.
So, before dropping my cutelings off at school today, we had Keto Pumpkin Spice Cream Cheese Danish for breakfast.
These danishes, by the way, are awesome for those days when you're in a rush and need to eat in the car–I'm not confessing a thing here.
Follow me on Pinterest for more great recipes!
Keto Cream Cheese Danish for the Win!
While waiting in the drop-off line, my toddler (for whom I have many more sweet pet names than I can remember, including Buddy) was in the car with us, made all of our hearts droop and sigh a little.
Here's how our conversation went:
Me: "Hey Buddy, do you want to go for a bike ride after we drop the kids off?" (Bike rides to the playground are his favorite.)
Buddy: "No."
Me: "Why not? Do you want to do something else instead?"
Buddy: "Yes. I just want to sit and wait for my friends to come home."
His "friends." Be still my heart.
Big Brother: "Are we your friends, Buddy?"
Buddy: "Yes. 'Cause I love you and miss you a lot, a lot, a lot."
If this isn't just the saddest, sweetest thing you've ever heard!  Can you picture a sweet chubby cherub toddler sitting by the front window waiting for his "friend" siblings? It's so hard to be the youngest sibling!
I still remember coming home from college for a Christmas visit and my youngest sister telling me how sad she was–everyone was going to leave home someday and she would be abandoned and alone!
I'm so glad we had these yummy Keto Pumpkin Cream Cheese Danishes to console us when we got home.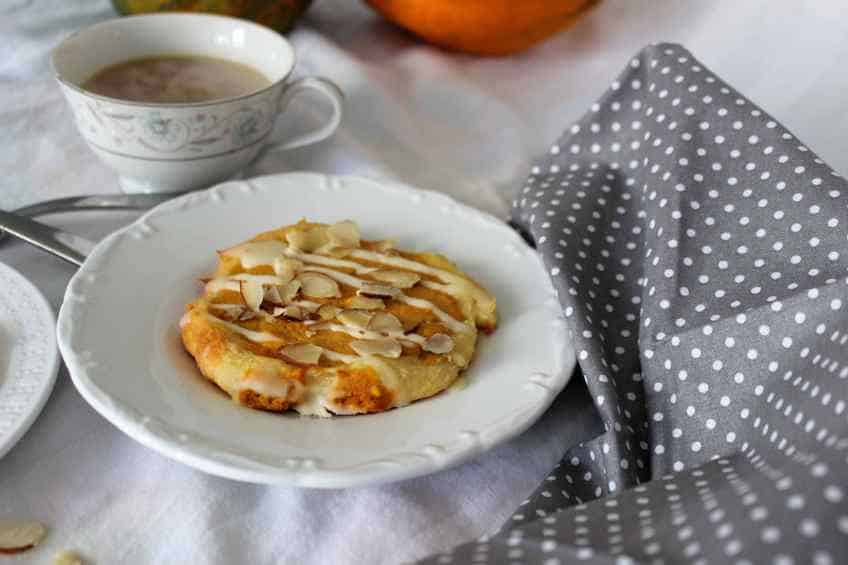 And, There's More…
You may be missing some information. See, we started potty training this week. I refuse to be a drill sergeant to teach my kids, but he is still not enjoying it anyway.  
He gets this anxious look in his eyes, like he's giving something away, like I'm asking him to change his whole way of life, like I'm shaking the base of his existence.
Dude, it's just a potty. Oh, and a clean, dry bum. A gummy candy reward. A mom who doesn't have to spend $40 a month on diapers any longer.
Need more breakfast recipes? Try this Ketogenic German Pancake!
I've never had great luck with potty training. I've tried everything. I have friends who potty train their kids in three days.
Good for them. No, really, good for them. We've got to celebrate the little victories.
What works for me is patience. What works for me is allowing our kids to take control while giving them plenty of opportunities and reminders and rewards and praise.
A strategy we've used for all of our kids is the Potty Party. Everyone gathers in the bathroom, having been previously instructed to muster all the enthusiasm and excitement of a real party.
How about a blueberry pastry made with fathead dough? Try this Blueberry Galette!
Hooting and hollering and passing around special potty-only treats, we try to convince the trainee that this is the most exciting thing he or she could ever possibly do, and the only thing that would make it better would be for him or her to eliminate in the toilet.
Oh yeah. My family rocks. 
I'm not allowing myself to get too worked up about it this time, because I know for sure he's my last. I can handle one more potty training!
Right?
Ask me in a few months.
While he sits on his potty watching Daniel Tiger, I'm going to sneak back to the kitchen for another Keto Pumpkin Spice Cream Cheese Danish. It's going to be a while.
Notes for Keto Pumpkin Spice Cream Cheese Danish
If you're not partial to stevia, you can absolutely sub for a different zero carb sweetener. I think the stevia is pretty great in this recipe, but some people prefer other sweeteners in their keto goodies.
If you're looking for something yummy and healthy to drink with your danishes, this Collagen Fuel from Primal Kitchen is amazing. It's the perfect substitute for sugary hot chocolate, and I love that I'm benefiting my hair, skin, nails, and joints while helping build muscle and burn fat! 
And you know I will be putting heavy whipping cream in it!
Don't forget to follow Keen for Keto on Pinterest!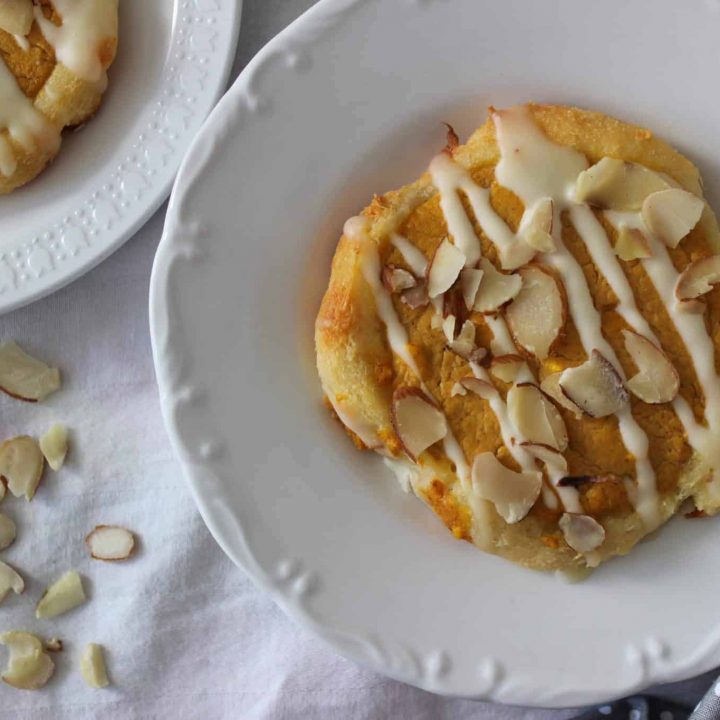 Keto Pumpkin Spice Cream Cheese Danish
These tasty, healthy, easy little danishes are perfect for on-the-go breakfast, dessert, or snack! It feels like eating rich individual mini pumpkin pies. Great ketogenic alternative to a Thanksgiving or Christmas favorite! this will be your favorite pumpkin recipe!
Ingredients
Filling:
8 ounces cream cheese
½ cup pumpkin puree
1 egg
½ teaspoon vanilla extract
½ teaspoon cinnamon
¼ teaspoon nutmeg
¼ teaspoon allspice
⅛ teaspoon ground cloves
Pinch pink Himalayan salt
Dough:
1 ¾ cups mozzarella
1 ½ teaspoons baking powder
½ teaspoon vanilla extract
Pinch of pink Himalayan salt
1 egg
Glaze (optional):
¼ cup butter, (grass fed if possible)
¼ cup heavy whipping cream, (grass fed if possible)
1 tablespoon cream cheese
4 ½ teaspoons stevia
1 teaspoon vanilla
Pinch of nutmeg
Pinch of pink Himalayan salt
Topping (optional):
Slivered almonds or raw shelled pumpkin seeds
Instructions
Preheat oven to 350ºF. Prepare a baking sheet by putting a silicone baking mat or a piece of parchment paper in the bottom.
For the filling:
Add all ingredients to a blender and process until all bits of the cream cheese have been broken down and the filling is uniformly combined.
For the dough:
In a medium microwaveable bowl, melt the mozzarella in a microwave in 30 second intervals, checking it with a fork each time until the cheese is melted and stretchy.
Add almond flour, stevia, baking powder, and salt. Knead the dough for about a minute, till all ingredients are incorporated.
Using wet hands to keep the dough from sticking, knead the egg and vanilla and knead them into the dough. This should take about 3-5 minutes. The dough will still be very sticky, but all ingredients will be thoroughly combined with no white or yellow parts showing.
Divide the dough into 10 equal parts, about 3 tablespoons each. Pinch each piece into a flat-bottomed "bowl" shape. The dough should be about ⅓ inch in thickness.
Scoop the filling into the dough bowls, dividing it evenly among the danishes.
Bake at 350ºF for 15-20 minutes or until the sides of the danishes are slightly golden.
For the glaze (optional):
Add all ingredients to a saucepan. Bring to a simmer and whisk until thickened to your preferred consistency. Drizzle over danishes and top with a sprinkle of slivered almonds or pumpkin seeds if you like. Enjoy!
Nutrition Information:
Yield:

10
Amount Per Serving:
Total Fat:

12.3g
Carbohydrates:

3g
Protein:

5g
Try these Keto Thanksgiving Sides!
Try these, too! More Keto Pumpkin Recipes!
More Keto Breakfast Recipes You'll Love!
Looking for more awesome ketogenic breakfast recipes to help with your weight loss or health goals? Try these!
Ketogenic Pumpkin Cream Cheese Danish is easy and quick. Enjoy this low carb pumpkin danish recipe today!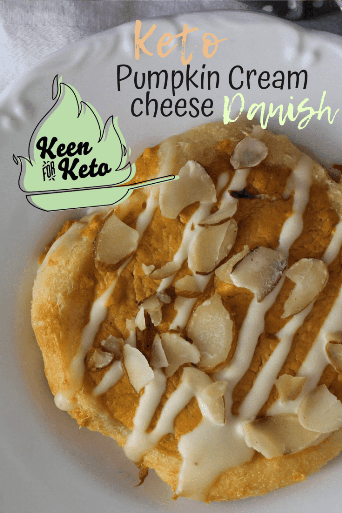 Keto Pumpkin Spice Cream Cheese Danish is perfect for on-the-go breakfast, dessert, or snack! This easy keto breakfast pastry tastes like rich mini pumpkin pies! Try this Keto Pumpkin Danish today. Keenforketo.com | mini keto pumpkin pies | keto Thanksgiving dessert | keto pies | low carb pumpkin pie | keto dessert
This post may contain affiliate links. As an Amazon Associate I earn from qualifying purchases.